My blog has officially reached 200 dear followers and to celebrate I am having my first giveaway!
Above all I would like to thank you all for visiting, commenting and following my blog!
I appreciate it so much and was working on this fabulous giveaway, so I could show you some love:)
My autumn obsessions are collar and geometrical necklaces, so that is why I fell in love with Breeze from the West designs!!!
1.

Silver Crystal Studded Collar Necklace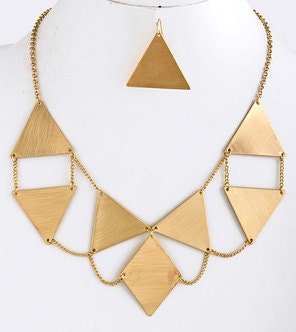 2. Tiered Triangle Necklace
3. Acrylic Happy Flag Necklace
Breeze Giannasio makes the most amazing necklaces, earrings, rings and more! To see her wonderful designs just click here to enter her Etsy shop, Breeze From the West.
Breeze is an interior designer and offers daily design inspirations on her wonderful blog, BGDB Interior Design and Pinterest. Breeze is an interesting character with a law degree from Harvard and a background in corporate law in her rear view mirror. Breeze thanks her design jumpstart to her time living in Copenhagen. Here's to living an inspired and beautiful life!
While looking for necklaces at Etsy, it was love at first sight! Love the clean look, colorful and architectural designs of Breeze from the West.
So how do you win this amazing prize?
Follow me on GFC & Bloglovin
Like Breeze at BGDB Interior Design on Facebook

Choose 1 of 3 amazing necklaces

Write a comment with your selection, e-mail and name.

Good – Luck:)
Contest closes October 14, 2012